What do you think is the first thing a guest notices when he or she enters in your house? That's right – it is the hallway. Also known as the "entryway", this is that small area of the house which starts and ends around your entrance.
And since it is firmly believed that "first impression is the last impression", it is best you make a little effort to decorate that space. From placing smart seating to hanging art, a hallway can be beautified in various ways.
Get the lighting in place
Décor lights comes in multiple sizes and variations. Want to pursue elegance? Go for a chandelier, if there is enough space and you have no issues maintaining it. Dazzle up the corner with wondrous lights to impress your guests!
Hang photos or art
Open a part of your personal life to your guests by placing family photos in pretty frames. All you have to keep in mind is to choose frames as per the décor of the rest of area. Your choice can't be too dull or too gaudy for the entryway. If family photos don't appeal you, then decorate the walls with tasteful, contemporary wall art.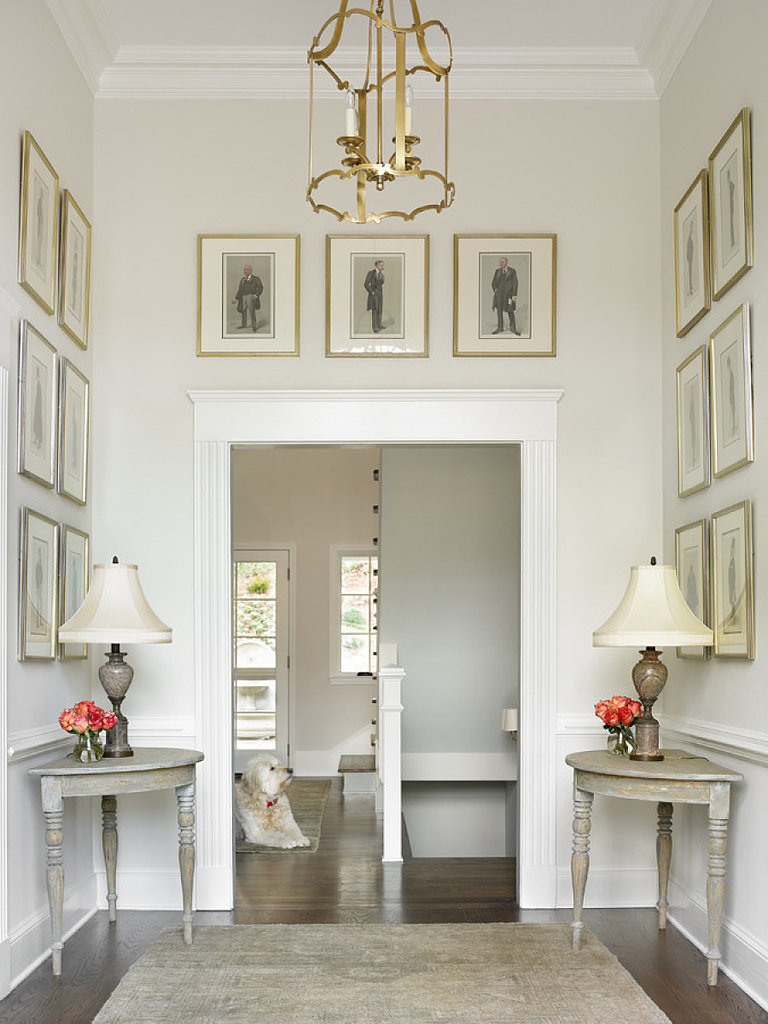 Zing up the walls
A feature wall is a good idea if you can't think of a specific theme for your entryway. You can even opt for eclectic curios such as intricately designed mirrors or wall plates. A minimalistic wallpaper or wall decal is also a low-maintenance option.
Create a centre of attraction
Place a centerpiece in the area and decorate it with flowers. Instill a sense of floral warmth if you don't want to be overly experimental in nature. Flowers can never do you wrong.
So what do you think of these stunning design inspirations?